Meet the Makers: Vai
Steve Vai needs no introduction – he is synonymous with the electric guitar. The kid from New York was taught by childhood-friend Joe Satriani, spent time recording and touring with Frank Zappa, David Lee Roth, Whitesnake, and practically invented the art of instrumental, electric guitar-driven rock. And he did it all with an insatiable passion for innovation.
That innovation extends past his limitless instrumental technique to tone and electric guitar gear technology. He designed the highest-selling signature electric guitar in history, he pioneered the use of 7-string electrics, and he created the long-lasting Legacy amplifier line. And he's still innovating.
Today, Steve Vai has embraced the new revolution in guitar tone-technology, Synergy Amplification. When it was time for Vai to move on from his previous amplifiers, he had the industry in the palm of his hands. But he wanted to be involved with Synergy after seeing the hand-crafted quality, all-tube tones, and forward-thinking, American-made designs. And get involved he did, creating the latest evolution in the Steve Vai signature arsenal, the Synergy Steve Vai Signature module.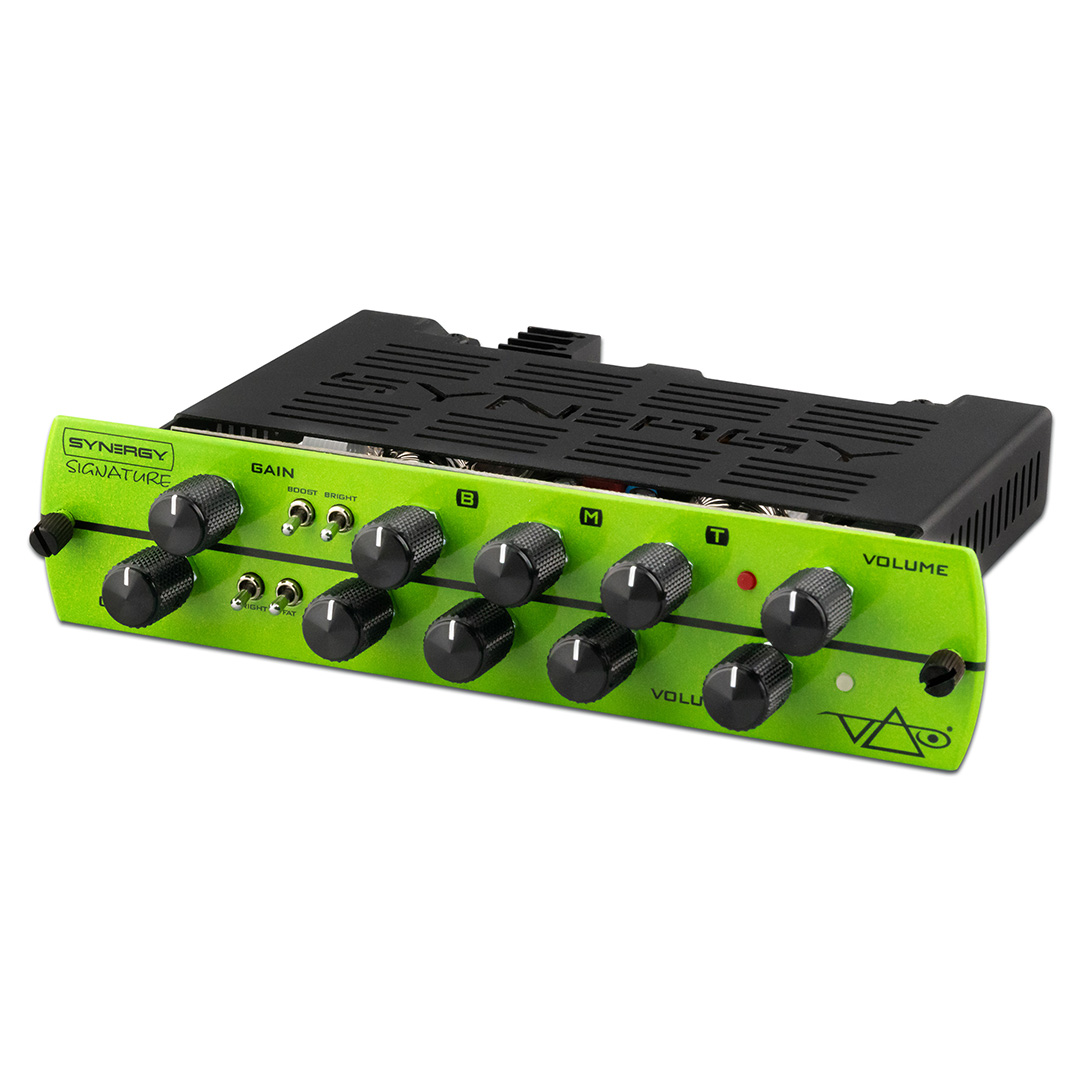 VAI SIGNATURE PRE-AMP
The Steve Vai tube preamp is the first Synergy signature module. The "VAI" module is the outcome of months of designing, testing, and tweaking until Synergy met Steve's exacting standards.
$399.99